Budget 2014-2020: The Council shows no responsibility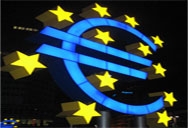 S&D Group president Hannes Swoboda today urged EU governments to work on a fair and socially acceptable solution to unblock the ongoing negotiations on the EU budget for 2014-2020.
S&D Group president Hannes Swoboda said: 
"Two weeks before the final vote scheduled in the European Parliament on the EU budget for 2014-2020, we still have no deal with the Council. There are still remaining issues that need to be resolved before the Socialists and Democrats can give their support.
"The Council of Ministers wants to cut aid for regional development if a national government does not comply with its fiscal and public debt targets. 
"This will punish regions with high levels of unemployment for the failures of their national governments. This approach, known as macroeconomic conditionality, is absurd, unfair and counterproductive. It is totally unacceptable.
"With so many young people in the EU out of a job, the Socialists and Democrats urge the Council to earmark 25% of the overall cohesion policy funding for the European Social Fund (ESF).
"The original compromise to allocate 23.1% of those funds is no longer acceptable after the decision to extend the youth employment initiative to young people under 30 instead of under 25.
"With these important issues pending, the European Parliament has decided to keep the political agreement on the EU budget 2014-2020 on its agenda for the next plenary session.  But it will only remain on the agenda if the Council takes responsibility and unblocks the negotiations."