Swoboda on EU budget vote postponement: "We will not vote on a ridiculous proposal"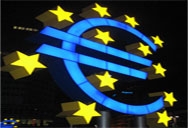 The Conference of Presidents of the European Parliament today withdrew the scheduled vote on the multi-annual financial framework (MFF) – the European Union's long-term budget for 2014-2020 – from the agenda of next week's plenary session.
Hannes Swoboda, president of the Socialists and Democrats Group in the European Parliament said:
"We keep opening windows of opportunity for the Council to find compromises on the MFF, but again and again the Council is paralysed by its own stubbornness.
"There is no sensible basis for an agreement next week. Under these circumstances, we had to demand the postponement of the vote on the MFF. The proposal to punish regions by withdrawing funds if national governments violate fiscal rules is absurd and unacceptable.
"In addition, the Council is not respecting agreements with the European Parliament, notably in the budget proposed for 2014 on the issue of fighting youth unemployment."