School of Democracy, 6 to 8 June 2018 - Our 4th edition!

Share your opinions with other young people on issues such as the role of Europe in the world, development, migration, fair trade, democratic challenges and experiences and the rise of illiberal democracy.

Share your opinions with other young people, politicians and academics on issues such as identity, citizenship, multiculturalism in a rapidly changing world, democracy and sustainable development, education to tackle inequalities. Submit your application now!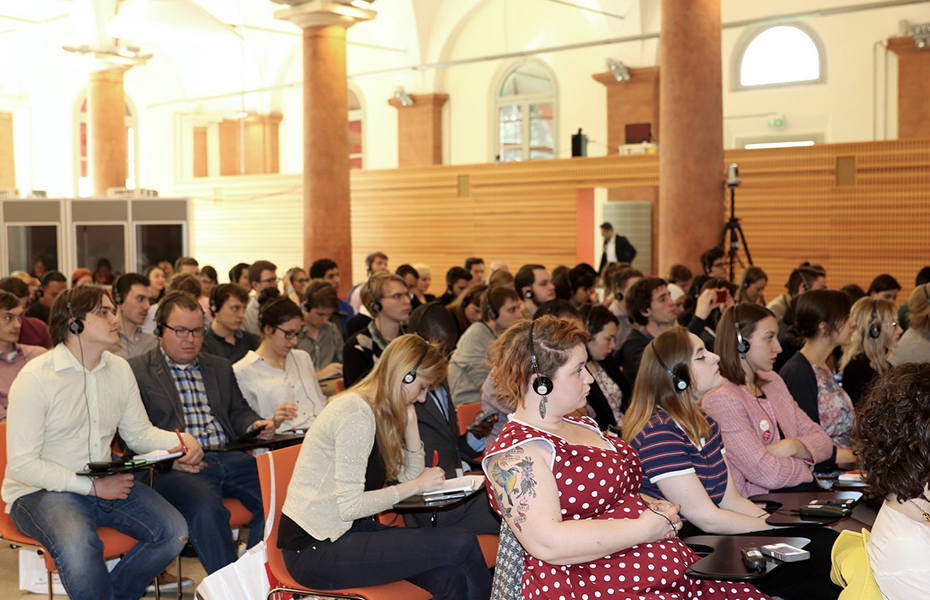 School of Democracy, 6 to 8 June 2017 - Our 4th edition!
The School of Democracy is an S&D Group yearly initiative where 100 young people from across Europe and abroad are invited to debate on the key political issues and challenges of our times. Over three days of passionate discussions with MEPs, academics, policy-makers and renowned journalists, young people are given a unique opportunity to express their views, concerns and hopes. Over the years, the School of Democracy has built a vivid community of young people committed to a better and progressive vision of Europe and the world.

The next edition will take place from 6 to 8 June 2018 in Reggio Emilia, Italy.
REGISTER NOW!

For more information, please contact:
s-d.democracy-school@europarl.europa.eu
PROGRAMME - SCHOOL OF DEMOCRACY JUNE 2018 - PUBLISHED SOON
The School of Democracy 2018 programme will be published soon
Are you eligible?
To be eligible to apply you have to be between 18 and 25 and be passionate about progressive politics.

Travel, hotel and meal expenses will be paid by S&D Group.

There will be interpretation in the main languages of the EU, but a good knowledge of English would be an advantage.
Practical information
You are advised to apply as soon as possible, as for practical reasons we can only take into consideration the first 1000 applications. The top 100 of these will be selected for the School and will be contacted by the end of March 2018 at the latest.
The Socialists and Democrats in the European Parliament are deeply committed to the promotion of equal opportunities, diversity and multiculturalism. Therefore, feel free to tell us more about your economic, social and cultural background when applying for the School of Democracy.
School of Democracy: when young people build the European project
When only 28% of young people participated in the last European elections, it is evident that Europe needs to inspire and reconnect with the generation that is its future and its present: YOUNG EUROPEANS.

The School of Democracy is an initiative by the S&D Group that aims at bridging this gap and involving young Europeans in a discussion of what the EU is, and how they can meaningfully contribute to the democratic process.

Over three days in Italy packed with activities, workshops and debates with MEPs, academics, policy-makers and renowned journalists we invite YOU to tell us what your vision is for Europe and help us draft new solutions! In the latest editions of School of Democracy, European youths debated about democracy, rule of law, circular economy, combatting populism and drafted a declaration for a more progressive and sustainable Europe which was adopted by our group.

We call on Europeans aged between 18-25 who have not given up on our future and want to reform Europe to apply for the next edition of School of Democracy. Tell us what YOUR vision for Europe is and join us in Reggio-Emilia, 6 - 8 June 2018.